Hi, friend. I hope the start of your week is going well so far. Today I'm sharing with you this month's mega post of things that I consider to have equipped and/or inspired me over the past few weeks. Let's get right to it and I hope you find something that would pique your interest.
ARTICLES
When Your Calling Doesn't Make Sense by Sharon Hodde Miller | Propel Women
"

For many of us, calling is like that. It doesn't make any sense, and it might even seem crazy. Even so, God is asking you to pick up one foot and take a step forward. Follow the God who makes a way where there is no way. He will put ground beneath your feet, and make your path straight. It might not be practical, but neither is our God." (from the article)
Memory Hacks.
One of my goals is to memorize Scripture more effectively so these brain boosting tips are worth looking into!
Top 10 Tricks to Boost Your Memory and Remember Anything
How to Boost Your Practical Memory (And Stop Losing Your Keys)
How to Train Your Brain and Boost Your Memory Like a USA Memory Champion
POETRY
"Laundry" by Dolly Lee
Write Out Loud Blogs
MUSIC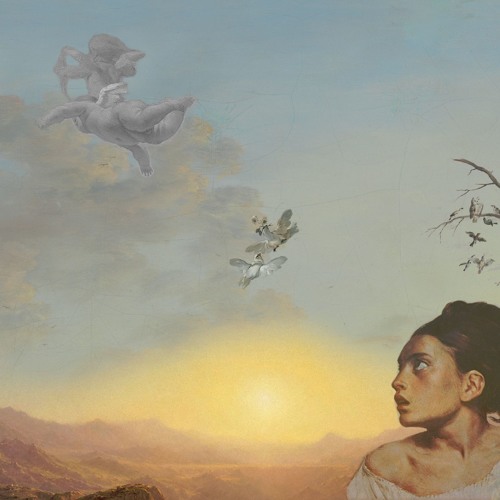 Owsey
To the Child Drifting at Sea
2015
The Hubs recently bought
Owsey's To the Child Drifting Out at Sea
. We listened to it one night over a week ago (while we were working) and as the album played on, I just felt so productive. I prefer to listen to music without lyrics so I could understand what I'm reading, or so that the lyrics don't interfere with my own thoughts when writing. But this album was just too beautiful for me to stop listening to and even with some lyrics, I did not find them obtrusive. It's just
gorgeous
and I think you should give it a listen :) RIYL: Stumbleine, Koda, Evocativ
BOOKS
One of my classes this trimester is Women's Issues In Ministry. We are required to read Why Not Women? and God's Women Then and Now, two books that explore what Scripture has to say about women. Both books are relatively fast paced and accessible, which is helpful especially for Asian ministers whose first language is not English.
For extra reading, I picked up Andrew Perriman's Speaking of Women which is a comprehensive survey of how various scholarly streams have interpreted Paul's words concerning women in the church (and women in general). For a devotional reading, Jodi Detrick's The Jesus-Hearted Woman is a good choice--the author mixes personal experience, Scripture, and coaching questions at the end of each chapter for further reflection and study. It's like hearing from the mentor that you've been looking for.
Other worthy books to look into include Paul, Women, and Wives by Craig Keener and some articles/books by Andreas Kostenberger. It's good to read from both egalitarian and complementarian perspectives :)
FITNESS
The title says it all: workouts for people who hate working out. Carlo and I are doing P90X3 but I just thought of adding something like this for those who may feel less motivated to exercise ;)